No próximo dia 24 de Janeiro irá ser lançada nos EUA a nova coletânea 'NOW That's What I Call Country: Ballads' que vem de uma franquia famosa por vender mais de 90 milhões de álbuns mundialmente. Essa coletânea especial só de baladas countrys será lançada agora em comemoração do Dia dos Namorados nos EUA que será logo no início de Fevereiro.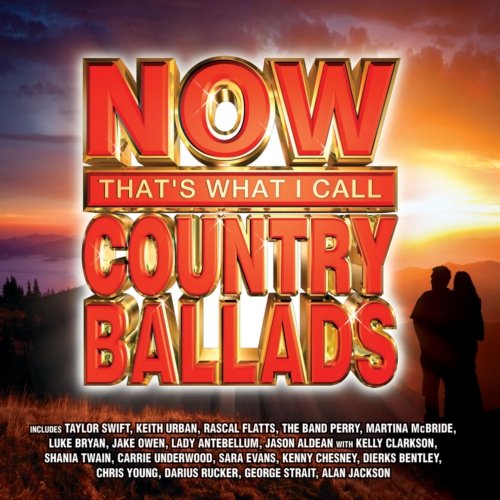 Taylor Swift está no álbum com a música
"Forever & Always (Piano Version)"
encontrada no álbum
"Fearless Platinum Edition"
. Confira a tracklist completa:
1.Taylor Swift— Forever And Always (Piano Version)
2.Keith Urban— Tonight I Wanna Cry
3.Rascal Flatts— What Hurts The Most
4.The Band Perry— If I Die Young
5.Martina McBride— I'm Gonna Love You Through It
6.Luke Bryan— Do I
7.Jake Owen— Don't Think I Can't Love You
8.Lady Antebellum— American Honey
9.Jason Aldean/Kelly Clarkson— Don't You Wanna Stay
10.Shania Twain— Forever & For Always
11.Carrie Underwood— I Told You So
12.Sara Evans— I Could Not Ask For More
13.Kenny Chesney— Better As A Memory
14.Dierks Bentley— Come A Little Closer
15.Chris Young— The Man I Want To Be
16.Darius Rucker— Don't Think I Don't Think About It
17.George Strait— I Saw God Today
18.Alan Jackson— Remember When

O disco infelizmente não será vendido no Brasil.