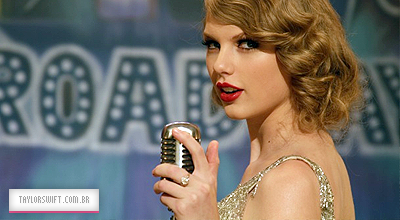 A MTV liberou mais uma categoria inédita para votações no Video Music Awards 2011, que premiará os videoclipes que passam mensagens positivas aos fãs com a categoria "Best Video With A Message". Taylor Swift entrou na disputa pelo prêmio com o clipe de 'Mean'.
Eminem f/ Rihanna
Love the Way You Lie
Katy Perry
Firework
Lady GaGa
Born This Way
P!nk
F***** Perfect
Rise Against
Make It Stop
Taylor Swift
Mean
Para votar clique aqui , é preciso cadastro, mas se você tem Facebook então poderá logar no site por ele. Vamos votar muito pois ela merece este prêmio!